Posted by The Synthetic Turf Co. on 2023 Jan 3rd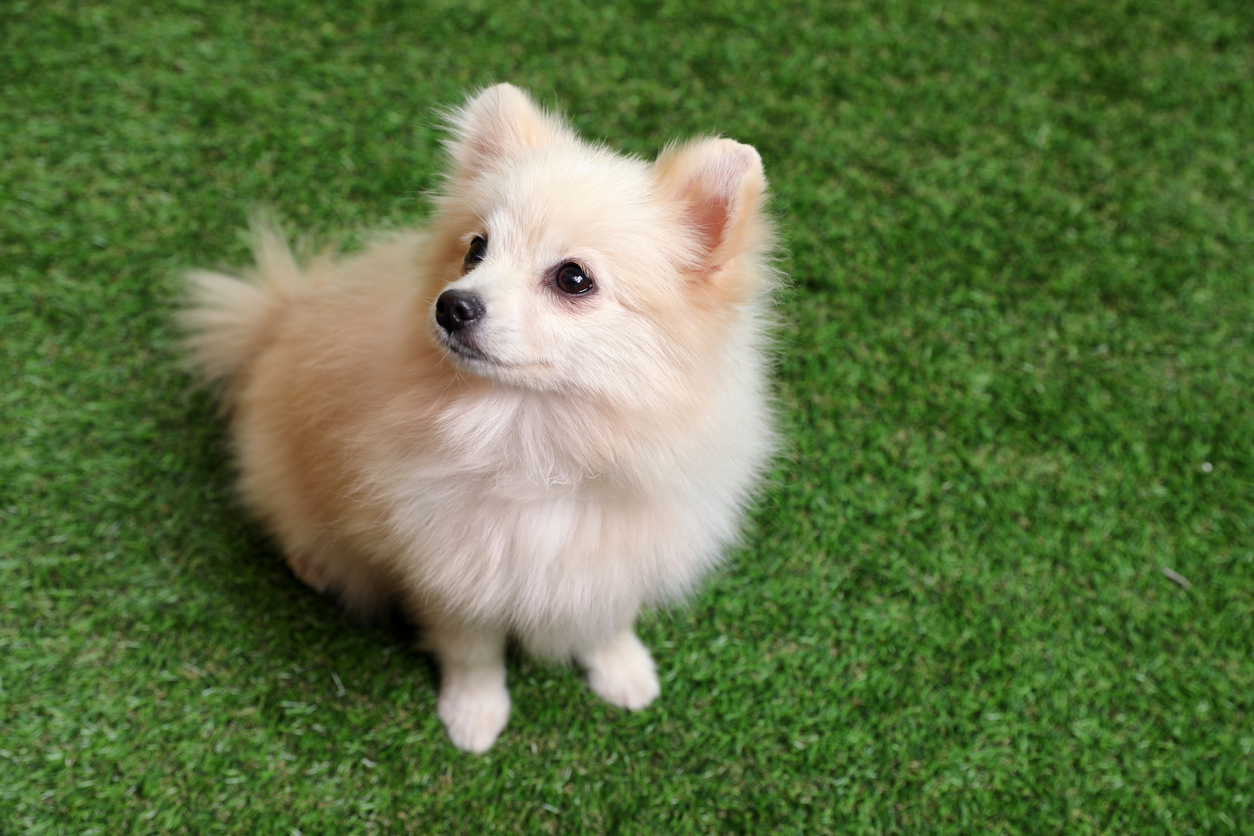 Pets can bring so much joy to our lives, but that joy can diminish when you're confronted with the damage your pet's digging has done to your Alberta lawn. With artificial grass, you won't have to worry about this common problem, as turf is resistant to digging. It stays looking great over the years, no matter how much your furry friend tries to dig. Synthetic lawns provide other benefits for pet owners as well, so read on to learn more. Call our Edmonton or Calgary office today for a consultation.
How Artificial Turf Protects Against Digging
Artificial grass is designed to withstand the rigors of common usage, including for pets. The backing on the turf is durable, yet breathable, so it won't rip or tear easily, and it still drains well. It also adheres to the base well, helping to prevent the surface from buckling or rippling. The grass blades are durable as well, so they can hold up under digging or chewing.
Fast, Reliable Drainage
Another key benefit of artificial grass for pets is that the base and backing provide excellent drainage. This prevents water from pooling anywhere on your turf while also quickly eliminating pet urine to prevent odour.
Say Goodbye to Mud
No puddles mean no mud, so you'll no longer need to worry about your pet tracking mud and clumps of grass into your house after digging in a natural lawn. This is a huge benefit in times of rainy or snowy weather. With artificial grass, there is no underlying soil, so there is nothing to dig up, which will discourage your pet from even attempting to dig over time.
Survive Alberta's Winter
Many natural grasses go dormant in the winter when the weather is cold, limiting your ability to use your lawn during this period. You'll then have to wait for everything to start growing back when the weather begins to warm up again in the spring. Artificial grass, on the other hand, maintains its lush, healthy appearance year-round, and snow and frost won't damage or kill it.
Avoid Using Pesticides and Herbicides
Artificial grass doesn't attract common lawn pests or develop diseases, so there will be no need for any kind of chemical treatments. Although many modern formulations are pet-safe, this isn't always the case, and using chemical products could be detrimental to your pet's health.
Easy to Keep Clean
Pet urine can do serious harm to a natural lawn, leaving dead, bare patches throughout. This is not a concern with artificial lawns, though, as the material doesn't stain or discolour when exposed to urine. As previously mentioned, turf drains well so urine doesn't hang around on your grass causing odour. Pick up any solid waste and give your artificial grass a quick rinse with a hose to remove any remaining residue from both liquid and solid waste.
Give Your Pet the Gift of Artificial Grass
You and your pet are sure to love your new synthetic lawn. Reach out to our Calgary or Edmonton teams today to schedule your installation. We'll walk you through the entire process so there are no surprises.