Posted by The Synthetic Turf Co. on 2023 Feb 1st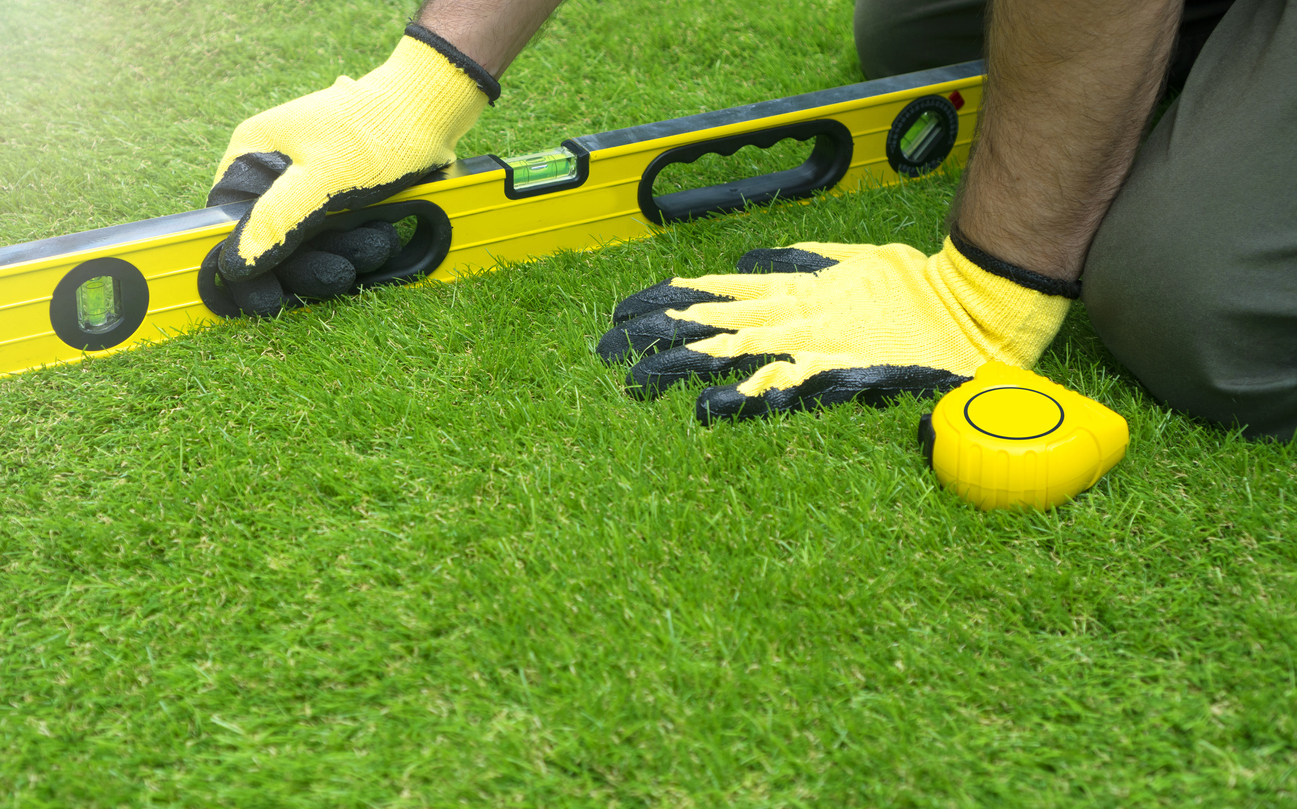 When you think of artificial turf installation, your primary consideration is likely the grass itself. However, there is a lot more that goes into the process than just selecting the turf and rolling it out. Here's a closer look at how our process works so you know what to expect from working with us. Call us at our Edmonton or Calgary locations today to schedule a consultation.
1. Book a Free Consultation
Before we start planning and designing your synthetic lawn, we'll start with a consultation to discuss your needs in greater detail. We'll evaluate the layout and configuration of your Alberta yard and get to know you and your preferences. Our team will take into account your budget as well to guide us in making personalized recommendations.
2. Choose Your Materials
Once we know what your goals are for your artificial lawn, we can suggest appropriate turf types and infill materials. The infill is arguably just as important as the turf itself in achieving the desired texture and properties, so don't treat this step like an afterthought. We'll walk you through your various options to help you maximize drainage, prevent odour and withstand the rigours of your intended use. If you have children or pets, we'll take that into account as well.
3. Design and Planning
Now the design process can begin. Our team will maintain close communication with you throughout the process so you know how it is progressing and can offer your opinions as we go. We'll adjust and fine-tune your design until it is exactly what you are looking for. We won't get started with your artificial turf installation until you are completely satisfied with the design.
4. Cost Estimate
With the finished design in hand, we can then provide you with a detailed price quote encompassing all of the necessary materials and the labour that will be involved in the artificial turf installation process. We strive to be as transparent as possible and will be more than happy to answer any questions you may have to ensure you fully understand the details. With your approval of our estimate, we can then arrange your installation appointment.
5. Delivery and Installation
On our scheduled artificial turf installation appointment date, we'll deliver the turf, infill and other materials to your Alberta property. We'll prepare your yard as needed for the installation and get your new synthetic lawn all set up for you. We are meticulous in what we do, and you can count on our attention to detail throughout the entire process. Our goal is to exceed expectations, and that is evident in the quality of our workmanship.
6. Ongoing Care and Maintenance
Artificial grass is known for its minimal required maintenance, but there is still some work to be done on occasion, including clearing debris, hosing down the turf, and raking to maintain a lush appearance. If you would prefer to take a hands-off approach to synthetic lawn care, our teams can handle it for you on an ongoing basis.
Book Your Artificial Turf Installation Today
Whenever you are ready for artificial turf installation, our Calgary or Edmonton team is only a phone call away. Reach out today to book your free, no-obligation consultation.