Posted by The Synthetic Turf Co. on 2022 Sep 30th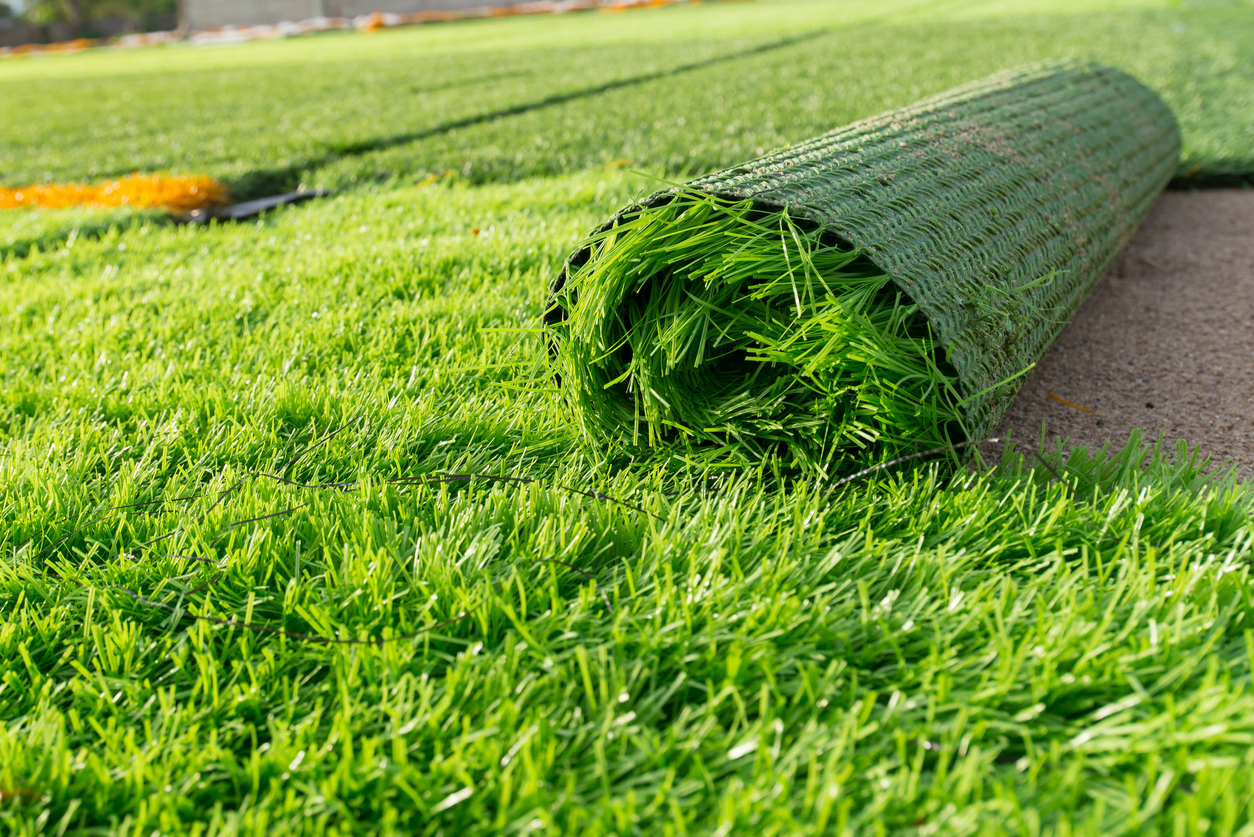 If you are considering adding a synthetic lawn to your Edmonton or Calgary yard, you are likely wondering when you should install it. As with most outdoor landscaping and improvements, some times of the year are better than others, especially when taking Alberta's weather into consideration. Here's what you need to know to decide when the best time is for your artificial turf installation. Call us today for a consultation.
Consider the Weather
Although inclement weather conditions won't affect your synthetic grass itself, they can impact the installation process. In Alberta, it may seem like a no-brainer, but it is best to avoid artificial turf installation during the winter months. Snow on the ground will create more work for your installers. In addition to clearing away the snow, they may also have to deal with frozen or near-frozen ground, which can make it challenging to prepare the surface, especially if it needs to be smoothed out or graded before adding the turf.
At the opposite end of the weather spectrum in summer, it can often be hot and humid. While this won't have any effect on artificial turf installation, it can definitely make the job feel more difficult than it is, simply due to discomfort being out in the hot sun all day.
Try to Avoid Peak Times
Spring is the most popular time for artificial turf installation, thanks to comfortable weather. Many homeowners also choose this time of year so that their artificial lawn will be ready to go in time for summer. Of course, this is a great option for your installation, though your contractor will likely be incredibly busy during this time of year. You may not have as much flexibility in terms of the dates you choose for the installation, so you might have to settle for a time that isn't necessarily the best for your schedule.
Fall is an attractive option that helps you avoid peak busyness for your contractor. What this means for you is that you'll have your pick of installation dates. You'll miss out on being able to enjoy your synthetic grass over the summer, but you may be able to negotiate lower rates due to the slower demand as somewhat of a tradeoff.
Consider Your Own Schedule
Apart from not installing your turf in winter, there are really no restrictions on when you can have it put in, so the most important factor in picking a date is your own schedule. Factors like your job, kids' school, vacations, and other responsibilities can all come into play when scheduling your installation, so take the time to evaluate your needs and preferences to choose the date and time that suit you best. If you have pets who spend time out in your yard, you may wish to find other accommodations for them during the installation to avoid any disruptions.
Book Your Artificial Turf Installation Today
Our Calgary and Edmonton teams will be more than happy to help you schedule your artificial turf installation. We'll work with you and your needs to find the best time to get the job done. Our technicians will also take the time to answer all of your questions and explain how the process works so there are no surprises. Call now to get started.